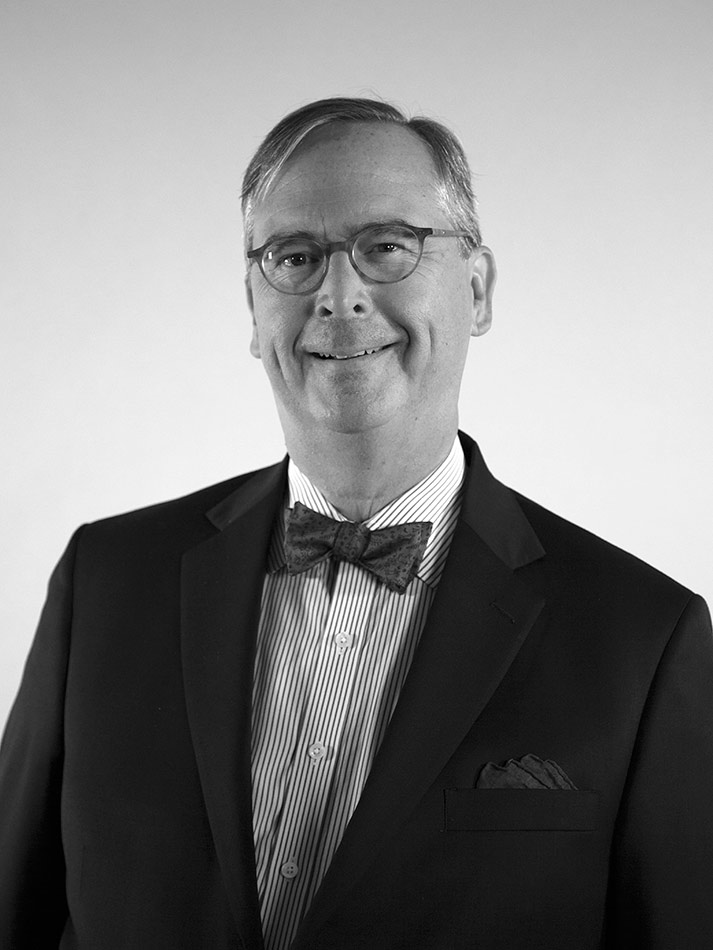 Mr. Stickney grew up in New England and graduated from the Pingree School and was a British American Educational Foundation Scholar at the Bloxham School in the UK before earning a BA in Philosophy at Hobart College in 1980. He was also trained in Art History at Sotheby's Style in Art Course in London.
He received his Juris Doctor at Vermont Law School in 1987 and spent 30 years in various Fiduciary roles at Bank of Boston, Bessemer Trust Company of Florida and the last 19 years at Wilmington Trust where he ultimately had oversight for all aspects of the legacy Family Wealth Relationships and Trust Administration serving as Senior Vice President and Chief Fiduciary Officer and as well as a member of the Board of Directors of Wilmington Trust Company. In 2017 he formed Kemp C. Stickney & Company to assist families on important fiduciary matters and related structures. In that time he has advised clients on Trustee removal and replacement, helped to design and create Family Private Trust Companies and advised on how to optimize a Virtual Single Family Office.
Mr Stickney previously served as President of Wilmington Trust, FSB Florida and as a member of the Board of Directors of Wilmington Trust, FSB. In addition, Mr. Stickney served as a member of the Board of Directors of the Florida Banker's Association and was named Trust Banker of the Year by the Florida Banker's Association. Mr. Stickney has been extensively quoted in the press related to his expertise on collectables and wealth management issues.
Mr. Stickney served on the Board of Trustees of the Norton Museum in West Palm Beach, Florida for 14 years stepping down in September 2020. During his tenure he served as the Chair of the Investment Committee, The Development Committee as well as a member of Audit, Finance and The Executive Committee. He served as Chairman of the Board of Trustees from 2010-2013. Upon his retirement in 2020, He was elected to a Life Trustee of the Norton Museum of Art by the Board of Trustees. He is interested in art and antiques and is an avid vintage and collectable car enthusiast.
Mr. Stickney is married to Edith Huntley Stickney, PhD, LMFT, and has two children and lives in Coral Gables, Florida and has a home in Southern Burgundy.
—
References are available on request. Contact me.